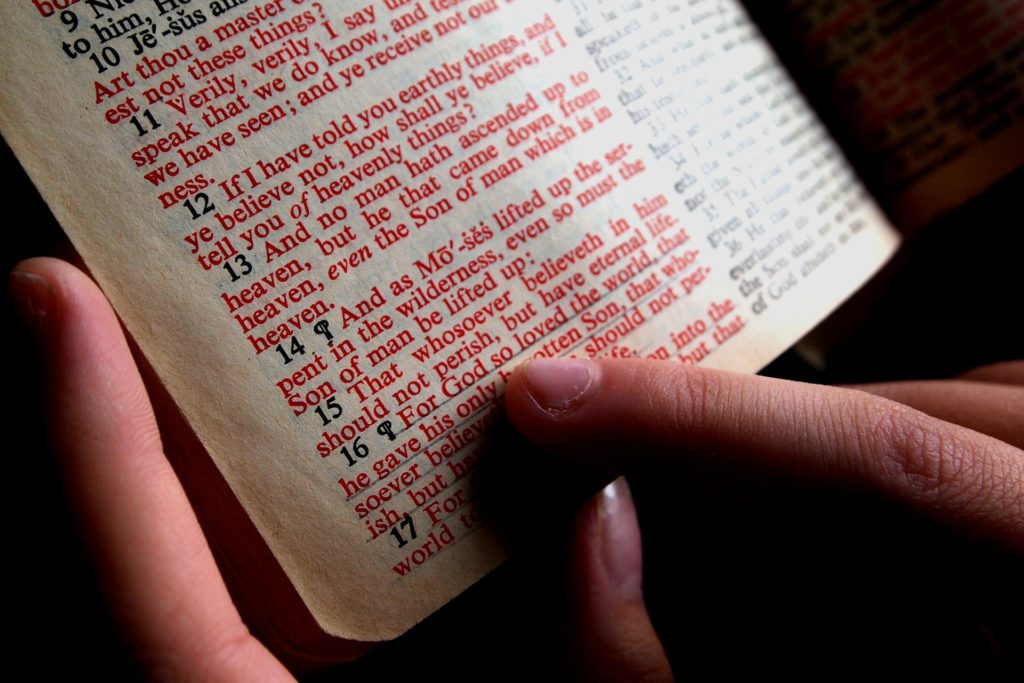 The Questions of Jesus
by Don C. Harris
Q. 101. Where are those thine accusers?
Q. 102. Dost thou believe on the Son of God?
Q. 103. Are there not twelve hours in the day?
Q. 105. Did ye never read in the Scriptures?
Q. 106. Which is greater, gold and gifts or the Temple and its altar?
Q. 107. How can you escape damnation?
Q. 108. Which of you convinceth me of sin?
Q. 109. If I say the truth, why do ye not believe me?
Q. 110. Why trouble ye the woman?
Q. 111. For which good work do ye stone me?
Q. 112. Is it not written in your law, I said, Ye are gods?
Q. 113. Believest thou this?
Q. 114. Didn't I say that if you believe, you will see the glory of God?
Q. 115. Where have ye laid him?
Q. 116. Is it not written, "My house will be called the house of prayer?"
Q. 117. See ye not all these things?
Q. 118. Do ye enquire among yourselves of that I said?
Q. 119. Do ye now believe?
Q. 120. Where is the guestchamber?
Q. 121. What shall I say?
Q. 122. Know ye what I have done to you?
Q. 123. When I sent you with nothing, did you lack anything?
Q. 124. Have I been so long time with you?
Q. 125. Believest that I am in the Father, and the Father in me?
Q. 126. Wilt thou lay down thy life for my sake?
Q. 128. Could ye not watch with me one hour?
Q. 130. Friend, why have you come?
Q. 131. Betrayest thou the son of man with a kiss?
Q. 132. Are ye come out, as against a thief, with swords and staves?
Q. 133. Do you know I can have an army of angels?
Q. 134. Shall I not drink it?
Q. 135. How shall the Scripture be fulfilled?
Q. 136. Why askest thou me?
Q. 137. Why smitest thou me?
Q. 138. "Sayest thou this thing of thyself?"
Q. 139. What shall be done in the dry?
Q. 140. My God, my God, why hast thou forsaken me?
Q. 141. Why are you crying?
Q. 142. Why are you so sad?
Q. 144. Ought not Christ to have suffered these things?
Q. 145. Why are ye troubled?
Q. 146. Children, have ye any meat?
Q. 147. Simon, son of Jonas, lovest thou me more than these?
Q. 149. Simon, son of Jonas, lovest thou me?
Q. 150. What is that to thee?
---